Bao's Chinese Cuisine
200 Hamilton Ave Ste 4a, White Plains, NY 10601
Order now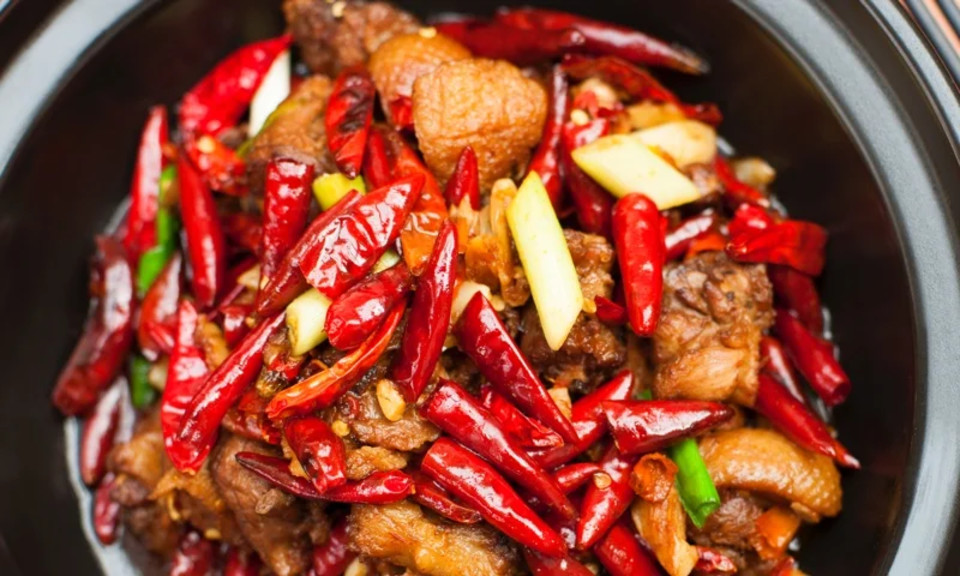 Colleen (Please see Special Instructions )
The food is fantastic! It isn't greasy or fatty like other restaurants. The flavor is amazing! We got some generic chinese dishes (sesame chicken, moo shu pork) and some really great trials (mango chicken). They were all delicious!! The wontons were amazing and the soup was delicious. It was super yummy. Fast and courteous delivery!
Victor
The best quality Chinese food I have ever had since I was a youngster and mom use to being home Chinese food home from New York City and I am now 59 yeArs old. I have had Chinese food from Stamford,Fairfield and Bridgeport Connecticut none of them as good quality food as bao's. Keep on doing what ur doing, I give u more than 5 stars.
Anna
After reading the comments, I was a little skeptical of making my order, but I was met with an extremely courteous delivery person, the food was excellent and better quality than I expected, with all the utensils and sauces neatly packaged. Prices were very reasonable in my opinion. Overall great experience. I would order again.
JANEEN
This restaurant is a staple for me, I have been going to them sinse they opened. Loyal fan! The food is always great tasting, fresh and delivered on time. The delivery person is always friendly. I can not recommend this place enough
John
Very good food. Fulfilling portions. Would buy again. Food came in the delivery time window which is good knowing what we can do before food comes. It's the worst when you're in the shower and food comes early.
Stephen
As a Chinese-American, I can say that i was honestly surprised here. We ordered on a whim and weren't expecting much from a Westchester "Chinese" restaurant. Soup dumplings, Beef Noodle Soup, and Vegetables were authentic and fresh - I am very pleased and would certainly go back. Fabulous prices and great quality Shanghainese food. Impressed!
jeanne
I love this place. Ive been coming here for nearly fifteen years, both as a dine in, pickup and delivery customer. I used to work in White Plains and still drive here from The South Bronx to get The best Chinese food, or at least the kind that hits my pallet just the right way. Never had a bad meal here, highly recommend.
Nate
Coming from Manhattan we were expecting it to be sub par, but the food has been good to excellent every time. Their overall rating has been hit badly by late deliveries, fortunately we have always received food very quickly.
Brittany
Just ordered from here for the first time and it's the BEST sesame tofu I've ever had. Plus, the delivery was 20 minutes early! I'll definitely be ordering from here again.
Leo
It was very good, the food was still hot when it arrived and the food did arrive on time. I will be ordering from this restaurant in the near future
About us
Asian, Cantonese, Chinese, Dinner, Lunch Specials
Today

Delivery: 11:00 AM - 9:15 PM

Takeout: 11:00 AM - 10:30 PM

Delivery

Monday:

11:00 AM - 9:15 PM

Tuesday:

11:00 AM - 9:15 PM

Wednesday:

11:00 AM - 9:15 PM

Thursday:

11:00 AM - 9:15 PM

Friday:

11:00 AM - 10:15 PM

Saturday:

11:30 AM - 10:15 PM

Sunday:

12:00 PM - 9:15 PM

Takeout

Monday:

11:00 AM - 9:30 PM

Tuesday:

11:00 AM - 9:30 PM

Wednesday:

11:00 AM - 9:30 PM

Thursday:

11:00 AM - 9:30 PM

Friday:

11:00 AM - 10:30 PM

Saturday:

11:30 AM - 10:30 PM

Sunday:

12:00 PM - 9:30 PM
In business since 2005, Bao's is located inside the White Plains Mall. Bao's specializes in Chinese, Malaysian and Shanghainese food. There's a blackboard listing the daily specials right outside the entrance. The interior of the restaurant is lovely, with leather sofas that can seat around 20 people for large parties and tables that allow diners and smaller parties (up to eight guests) to gather. When it gets to be a bit late , the lighting is dimmed for a more romantic feel. Bao's also has an in-house bar. The owner and manager, May Tan, has lived in White Plains for more than 20 years. In her restaurant, you can expect to have fresh and mostly organic vegetables, and absolutely no canned foods. Bao's is a convenient dining option after a day of shopping at the White Plains Mall